Message from the Hospital Director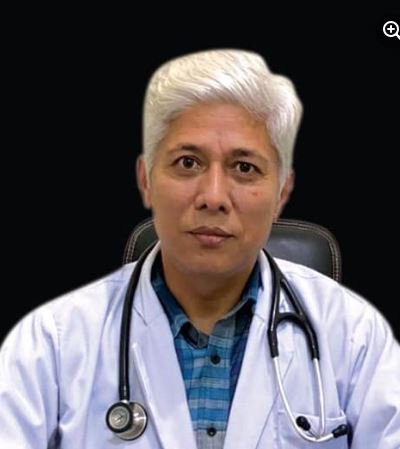 Dear Visitors,
I extend a warm welcome to you on behalf of Kathmandu Medical College and Teaching Hospital. It is both an honor and a privilege to serve as the Hospital Director of this esteemed institution, and I am delighted to have the opportunity to share my thoughts with you through this message.
Our hospital is more than just a healthcare facility; it is a place of healing, compassion, and hope. We are committed to providing the highest quality medical care to our patients, and we continuously strive to exceed their expectations. Our dedicated team of healthcare professionals, including doctors, nurses, technicians, and support staff, work tirelessly to ensure that every patient receives personalized and compassionate care.
At Kathmandu Medical College and Teaching Hospital, we understand that health is a precious asset, and we are here to safeguard it. We offer a wide range of medical services, from routine check-ups to complex surgeries, all under one roof. Our state-of-the-art facilities and advanced medical technology enable us to diagnose and treat a wide variety of medical conditions with precision and efficiency.
We also take great pride in our commitment to medical education and research. Our institution has a strong tradition of training the next generation of healthcare professionals, and we are dedicated to fostering a culture of continuous learning and innovation. Through cutting-edge research and academic excellence, we aim to contribute to the advancement of medical science and improve healthcare outcomes for all.
As we continue to evolve and grow, we remain deeply rooted in our core values of integrity, compassion, and excellence. We value your trust in us and are committed to maintaining the highest standards of ethics and patient-centered care.
I invite you to explore our website to learn more about our services, facilities, and the exceptional team that makes Kathmandu Medical College and Teaching Hospital a trusted healthcare provider in the region.
Thank you for considering us for your healthcare needs. Your health and well-being are our top priorities, and we are here to serve you with dedication and compassion.
Sincerely,
Prof. Dr. Suman Kumar Shrestha
Hospital Director
Kathmandu Medical College and Teaching Hospital
Subscribe to newsletter
Get notified about the latest news, blogs, plans, schedules all in your email

Quick Links
Academic
Clinical
Research
FAQs
Academic FAQs
Clinical FAQs
Research FAQs
Contact Us
K.M.C., Sinamangal, Kathmandu, Nepal |Phone No. 01-4569064, 4576152
K.M.C., Duwakot, Bhaktapur, Nepal |Phone No. 01-6616781, 6611757, 6618373
Fax No: 977-1-4477920, P.O. Box: 21266
All Rights Reserved | 2021 | KMC Hospital