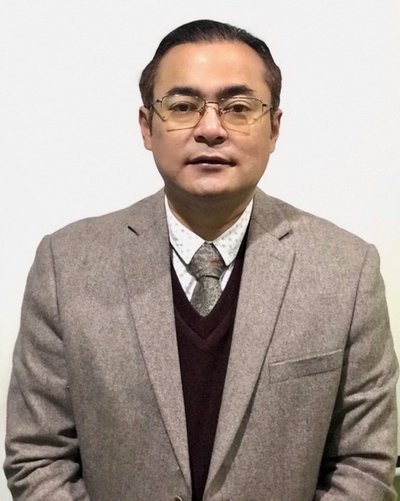 Dr. Amit Thapa
MBBS, MS, MCh
Professor & HoD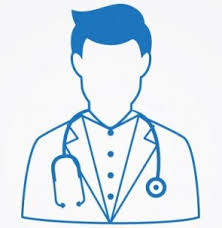 Dr. Bidur KC
MBBS, MS, MCh
Professor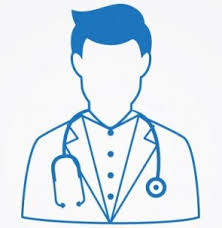 Dr. Bikram Shakya
MBBS, MS, MCh
Associate Professor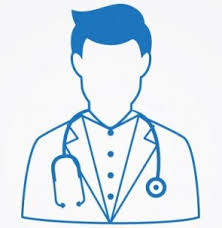 Dr. Bibesh Pokhrel
MBBS, MS
Lecturer
Neurosurgery deals with surgical management of disorders of nervous system involving brain, spine and peripheral nerves. Various pathologies like traumatic, vascular, degenerative, neoplastic, developmental, infectious and autoimmune are managed at Kathmandu Medical College Teaching Hospital in an evidence-based team approach. A comprehensive management strategy by availing latest technology for diagnosis, intervention and rehabilitation and employing services of various allied specialties are being offered.
At present, following services are available
Neuro-trauma (brain, spine, peripheral nerves)
Neuro-oncology (Adult and pediatric tumours)
Neuro-vascular (Stroke, vascular malformations and aneurysm, moya-moya, carotid artery stenosis)
Spine care (degenerative leading to disc prolapse, congenital, traumatic, tumours)
Pediatric neurosurgery (developmental, vascular, hydrocephalus)
Functional neurosurgery: (Epilepsy, Movement disorders, Pain)
Restorative neurosurgery: (Brachial plexus injuries)
Minimal invasive and endoscopic services (Brain, spine and peripheral nerves)
The Department was the first to introduce operating microscope with fluorescence imaging in Nepal. It was also the first to introduce endoscopic endonasal surgery for pituitary tumors and spine and is presently advanced level endoscopic services. It has the privilege of having operated the largest number of patients with brachial plexus injuries with good results, in the country.
In 2021, KMC would see a major upgradation in the department of Neurosurgery with major emphasis on providing latest and best in the field of neurosciences with validated equipment and evidence-based comprehensive team practice. Staffs of Neurosurgery, Neurology and Psychiatry, would be offering services as Advance Neurosciences Centre under one roof. To enhance the services, various equipment is being commissioned
Latest neuro-navigation devices: for precise localization of deep-seated lesions and structures
Robotics (first in Nepal): for navigated precise surgery of brain and spine
Intra-operative CT scan (first in SAARC): to allow Intra-operative confirmation of steps of surgery
Neuro-monitoring devices: to keep patient functionally intact during general anesthesia and perform mapping of functional areas of brain
Transcranial Magnetic Stimulation (first in SAARC region): to map the functions of brain, prior to surgery, to enable safe resection of pathologies. This shall also allow therapeutic management of psychiatric ailments.
Intra-operative 3Tesla MRI: to allow confirmation of complete removal of tumour and allow mapping of functions and structures
Hybrid Cath lab (first in Nepal): to allow comprehensive management of vascular problems of brain and spine
3-D navigated robotic C arm (first in Nepal): to allow intra-operative confirmation of correct placement of spine instruments. This shall also allow platform for mobile Cath lab.
CUSA: to quickly aspirate tumours without harming surrounding structures
Navigated drills: to cut open bones and to punch holes precisely under navigational guidance
4K endoscopic and Exoscopic equipment (first in Nepal): for enhanced visualization and AI enabled augmented reality superimposition of radiological images on real time operative field
Navigated high end microscope
To house these latest equipment, modular brain suits are being designed
Skill labs: to train the next generation of doctors
These combined with expertise and experience of the staffs would provide a benchmark for care of neurological problems in not only Nepal but in South east Asia.
Regular health services activities in the department

Routine Outpatient services (OPD), Sinamangal: 4 days in a week (except Sunday and Wednesday) Duwakot: presently halted due to COVID

EHS Outpatient services (OPD), Sinamangal: all weekdays (8-9AM and 2-4 PM)

Emergency services including operative services: 24 hours a day and 365 days in a year in both Sinamagal and Duwakot complexes

In-patient services: 15 bed critical care units and 15 general beds

Specialized Services:

Neuro-trauma

Neuro-oncology

Neuro-vascular

Spine diseases including percutaneous and endoscopic surgery

Pediatric neurosurgery

Minimal invasive neurosurgery

Functional Neurosurgery for epilepsy, pain and movement disorders

Restorative Neurosurgery for brachial plexus injuries
Teaching/learning Activities details

Under graduate - MBBS classes on neurosurgical topics. Bed side teachings one per week and tutorials one per week.

Internship- 2 weeks posting in neurosurgery where they were exposed to critical care, routine and operative scenarios

B. Sc Nursing- 6 sessions on neurosurgical topics

Nursing training program (in-service) training programs

Medical Officers, after being trained as

"

stick on-duty" for 2 weeks are not only taking responsible care of the patients but also get involved in research and academic activities.

Post graduate- MS (General Surgery) Resident rotate for 3 months. PG assist in OR, manage cases in wards and ICU, perform audit and departmental research activities.

CME on POCUS (Point of care ultrasound courses), Neuro spine and Neurosurgical topics
Research activities (Randomized Clinical Trial)

Ongoing: ENRICH-AF: The EdoxabaN foR IntraCranial Hemorrhage survivors with Atrial Fibrillation (ENRICH-AF) study. It is a prospective, randomized open-label, blinded end-point (PROBE), investigator-initiated, phase IV study that will define the efficacy and safety of edoxaban compared with standard of care (no antithrombotic therapy or antiplatelet monotherapy) for stroke prevention in high-risk AF patients and previous intracranial hemorrhage. This is sponsored by Hamilton Health Sciences (through Population Health Research Institute (McMaster University, Hamilton, Canada)

Completed: Synapse-ICU Trial. Intracranial pressure monitoring in the intensive care unit: the international prospective observational study on intracranial pressure in intensive care

Completed: CRASH 3 TRIAL: Tranexamic acid for the treatment of significant traumatic brain injury: an international randomized, double blind placebo-controlled trial.
Publications: last year 20, for details see
| | | |
| --- | --- | --- |
| SN | Names of the faculty | ORCID |
| 1 | Dr Amit Thapa | |
| 2 | Dr Bidur KC | |
| 3 | Dr Bikram Shakya | |
| 4 | Dr Bibesh Pokhrel | |
| 5 | Dr Rupesh Chakradhar | |
Publications for 2020
Honour/Award received

Prof Amit Thapa

Elected as Chairman of Spine Section of Nepalese Society of Neurosurgeons (NESON)

Appointed as Editor in Chief, Nepal Journal of Neurosciences

Scientific Co-Chair, NESONCON 2020
Technologies and Infrastructure of the Department
| | | |
| --- | --- | --- |
| | Present | To be installed |
| Operating Microscope with fluorescence imaging | 1 | 1 (navigational) |
| Endoscope | 1 | Upgraded version |
| Operating Drills | 2 | 2 (navigational) |
| Intra- operative Neuromonitoring System (IONM) | 1 | 1 |
| C arm | 1 | |
| Operating Room and Table | 2 | 1 (all 3 to be upgraded to brain suite) |
| Frameless Navigation System | | 1 |
| Micro-debrider | | 1 |
| Intra-operative CT | | 1 |
| Intra-operative MRI | | 1 |
| Exoscope | | 1 |
| High end CUSA | | 1 |
| Intra-operative USG | | 1 |
| Micro-doppler system | | 1 |
| Spine Endoscopy system | | 1 |
| Frame based stereotaxy system | | 1 |
| BIS monitoring system | | 2 |
| Robot for cranial and spinal surgery | | 1 |
Future Plans for the Department.

Start "Neuro Centre", an Advance Neurosciences Centre in PN Pant Building at Sinamangal

Fully integrated services with Neurosurgery, Neurology, Psychiatry, Radiology and Physical Rehabilitation

Start Epilepsy & Functional neurosurgery program

Start Comprehensive Stroke Centre

Start M.Ch. (Neurosurgery) program