Message From Vice-Principal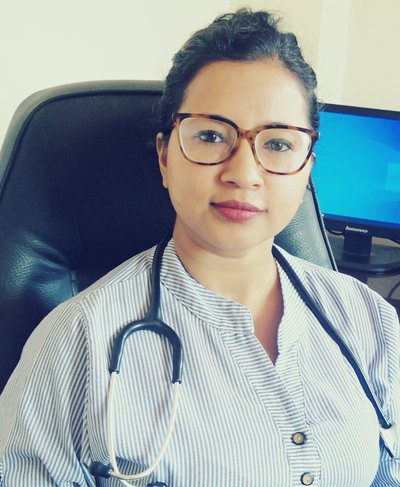 Greetings!
As the Vice Principal of our esteemed medical college of Nepal, Kathmandu Medical College, it is my privilege to address you all for updates on our academic achievements and academic goals. We are proud that more than 2000 MBBS doctors, more than 300 postgraduate doctors, more than 200 BDS doctors and more than 300 BSc Nursing have already been produced by this college. We are also conducting programs for BNS, BPT, DM/MCH in multiple subspecialty. I heartily welcome all the students who aspire to achieve best of medical education. Kathmandu Medical College has great commitment to provide top class medical education and quality research to the students with the help of eminent and experienced teachers. To add on for quality medical education we have well equipped laboratories, high-tech medical equipment's and multidisciplinary hospital services with subspecialty facilities along with impressive library facility. Safety hostels with all the facilities for a comfortable stay and nice food are available for the students in basic site as well as clinical site of this institute. A pleasant and healthy atmosphere is expected as we work for student welfare and we are keen on maintaining students' discipline and dedication in studies. Moral and ethical values in medical service are preached. All academic programs are strictly followed as per the university guidelines and under our intense supervision. Sports and extracurricular activities are also encouraged. We assure that all efforts will be taken to achieve the goal of producing the most efficient and prominent world class doctors and nurses.
Best wishes for this journey of learning!!!
Associate Professor
Dr. Pawana Kayastha
Vice Principal - clinical Sciences
Kathmandu Medical College
Subscribe to newsletter
Get notified about the latest news, blogs, plans, schedules all in your email

Quick Links
Academic
Clinical
Research
FAQs
Academic FAQs
Clinical FAQs
Research FAQs
Contact Us
K.M.C., Sinamangal, Kathmandu, Nepal |Phone No. 01-4569064, 4576152
K.M.C., Duwakot, Bhaktapur, Nepal |Phone No. 01-6616781, 6611757, 6618373
Fax No: 977-1-4477920, P.O. Box: 21266
All Rights Reserved | 2021 | KMC Hospital