Anatomy
Department of Community Medicine
Biochemistry
Microbiology
Pathology
Pharmacology
Physiology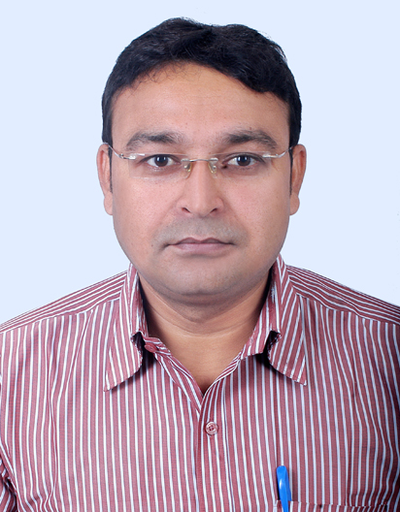 Dr. Nripendra Tiwari
BDS, MS in Anatomy
Asst. Professor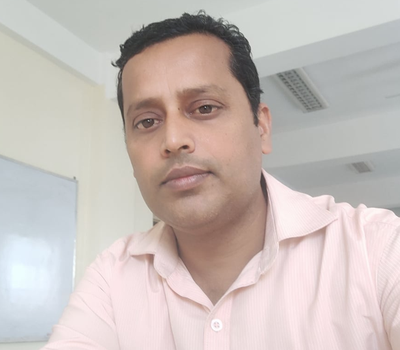 Mr. Sanjay Kumar Yadav
Assistant Professor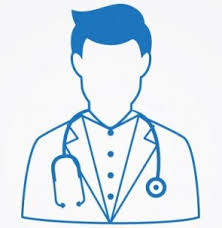 Dr. Sarbada Makaju
BDS, MS
Assistant Professor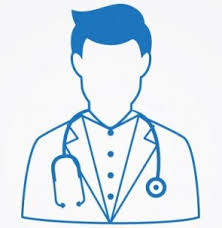 Dr. Iju Shrestha
BDS, MS
Assistant Professor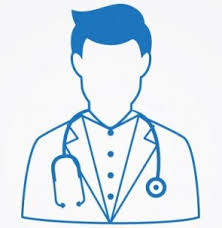 Dr. Ratindra Nath Shrestha
MBBS, MS
Professor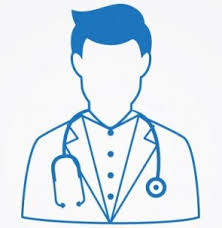 Mr. Ram Prasad Timsina
M. Sc. (Anat).
Lecturer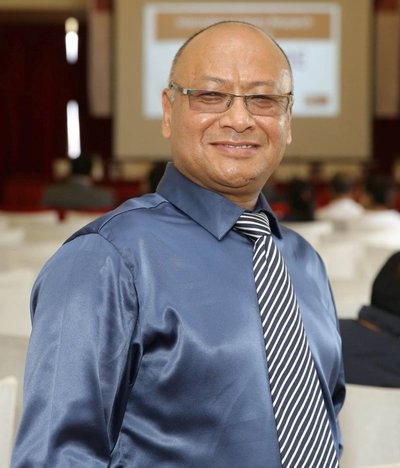 Dr. Sunil Kumar Joshi
MD, MPhil, PhD, PGDD, FRSPH
Professor & Head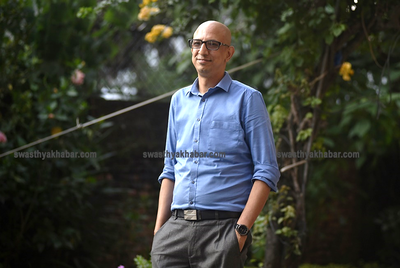 Dr. Abhinav Vaidya
MBBS, MD, PhD
Professor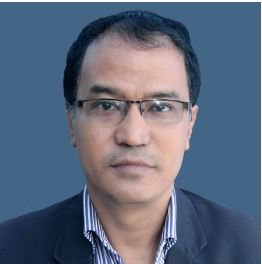 Dr. Ram Krishna Chandyo
MD, MPhil, PhD
Associate Professor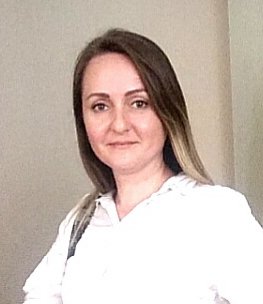 Dr. Natalia Oli
MD MPH PhD
Associate Professor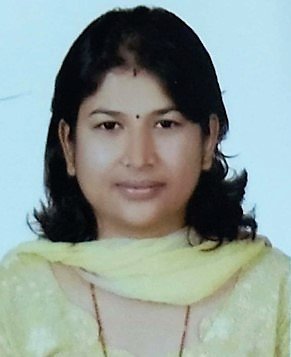 Dr. Pratibha Manandhar
MBBS, MD
Assistant Professor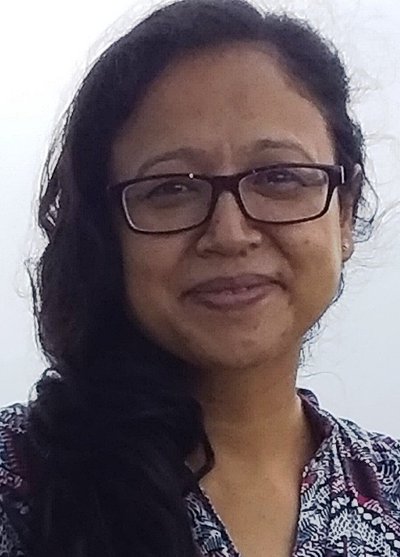 Dr. Marina Vaidya Shrestha
MBBS, MD
Assistant Professor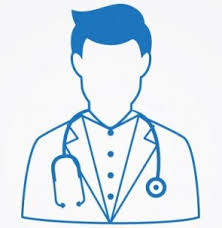 Dr. Arun Dhungana
MBBS,MD
Associate Professor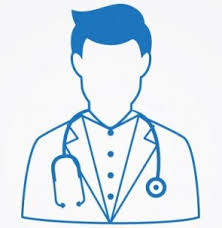 Mr. Arun Pandeya
M.Sc. (Med)
Assistant Professor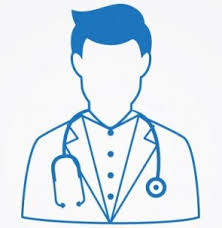 Dr. Kabita Khaniya Pokharel
MBBS,MD
Assistant Professor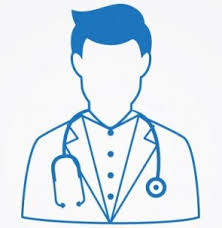 Dr. Anita Yadav
BDS, MD
Lecturer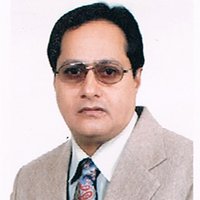 Prof. Dr. Chandra Prakash Bhatt
Vice Principal, Basic Sciences
HoD, Department of Microbiology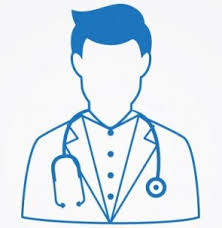 Dr. Manisha Sharma
BDS, MD
Associate Professor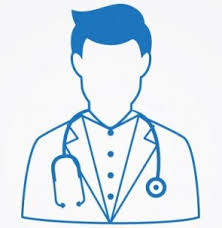 Dr. Beena Jha
MD(MBBS), MD
Assistant Professor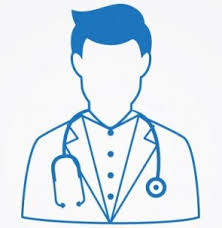 Dr. Khilasa Pokharel
BDS, MD
Assistant Professor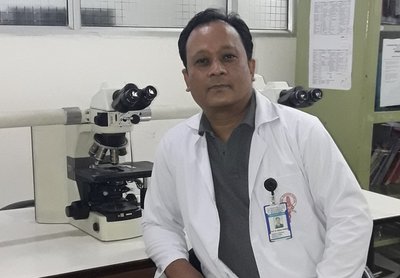 Prof. Dr. Sailesh Pradhan
HOD, Department of Pathology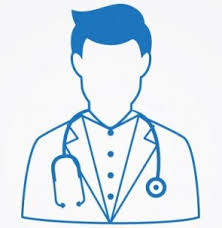 Dr. Suspana Hirachand
Professor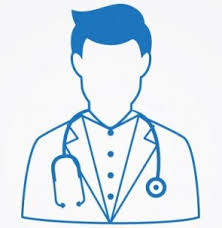 Dr. Ramesh Dhakhwa
Associate Professor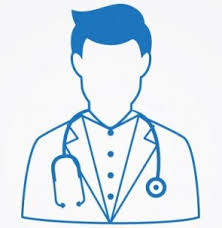 Dr. Rupendra Thapa
Associate Professor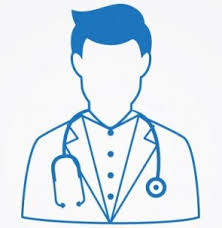 Dr. Sanat Chalise
Assistant Professor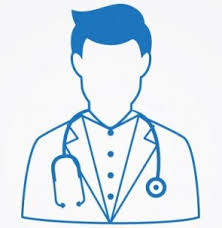 Dr. Pranita Gurung
Assistant Professor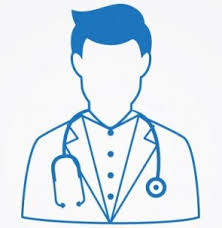 Dr. Mamta Lakhey
MBBS, MD
Professor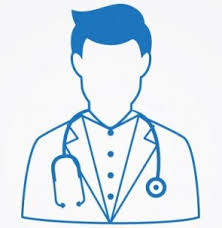 . Dr. Binaya Shrestha
MBBS, MD
Associate Prof.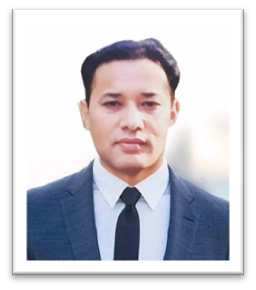 Dr. Binod Raut
BDS, MD
Associate Professor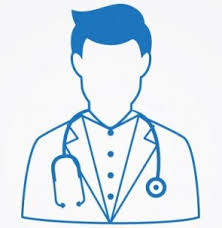 . Mr. Sanjaya Mani Dixit
M.Sc, B. Pharm
Assistant Prof.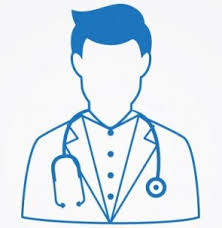 . Mr. Eurek Ranjit
M Phil, M.Sc., B. Pharm
Lecturer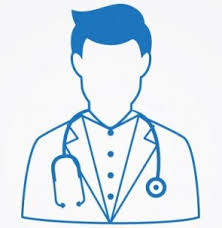 . Dr. Ashish Kumar Bhattarai
BDS, MD
Lecturer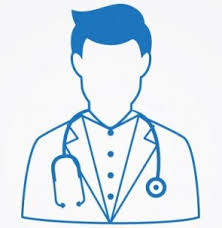 . Dr. Jyoti Prabha Bharati
BDS, MD
Lecturer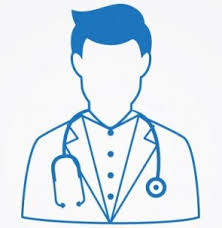 Dr. Prabin Kumar Karki
BDS, MD
Assistant Professor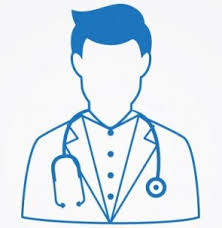 Dr. Chandra Kala Rai
BDS, MD
Associate Professor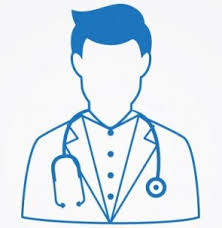 Mr. Kalyan Gautam
M.Sc. (Med)
Lecturer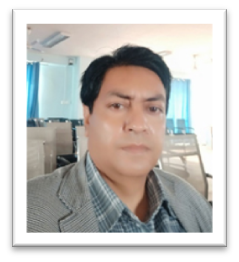 Dr Sushil Kharel
Associate Professor and Acting Head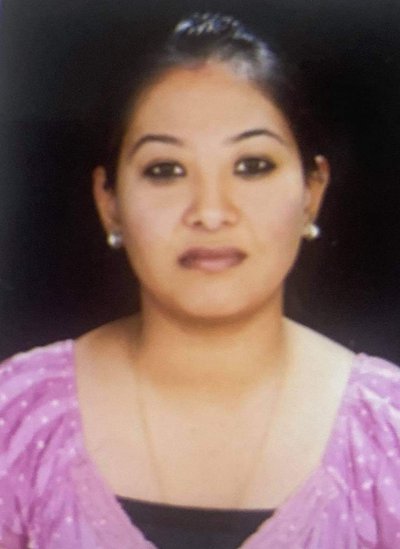 Dr Biju Shrestha
Lecturer, Department of Physiology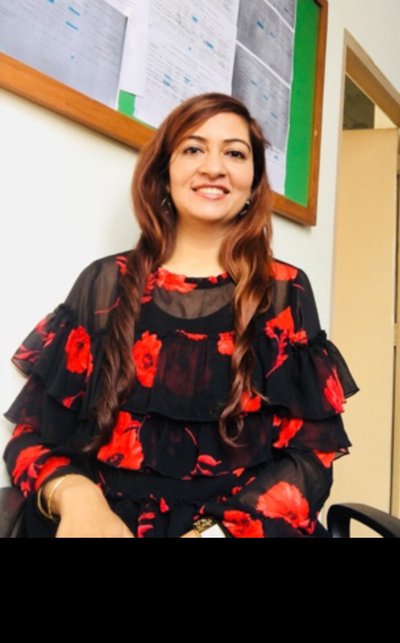 Dr. Gita Khakurel
Assistant Professor
About Department of Community Medicine
Teaching Learning Activities details:
The Community Medicine Department has two working units; one at the Basic Sciences at Duwakot primarily for the MBBS 1st and 2nd year students, and BDS students; and another at KMCTH, Sinamangal for the MBBS 3rd year students. The Department had been successfully running post-graduation courses (MD and PhD Community Medicine). There are now eight candidates enrolled in MD Community Medicine and one PhD candidate at KMC.
Faculty members and MD students attend regular health camps run by the Department of Community Medicine in different areas in Nepal. MD students are placed regularly in Indrawatee Community Service Center, Kavre/ Sindhupalchok and Thokarpa Rural Municipality, Sindhupalchok for residential posting. Similarly, they provide regular clinical services to the patients attending Indrawatee Community Service Center, Sindhupalchok.
The Department is currently utilizing the following teaching-learning methods for the undergraduate and post graduate students:
Theory lectures for the undergraduate medical students as per university modules
Practical classes in Bio-statistics, Entomology, Demography, Epidemiology, Nutrition etc. for I and II year MBBS students
Practical classes on data analysis using various software such as SPSS and EPI INFO for III MBBS students
Field visits- to public health importance places: Water treatment centre, Bode, Sewage treatment centre, Guheswari/ Nala, DDC, Balaju/ Thimi, SOS, Panauti, for I MBBSstudents
Field visits to different Communities and Health Centers for Community Diagnosis- Gundu, Balkot, Thimi, Nala, for II MBBSstudents
Clinical Orientation classes for III year MBBS students in the communityin Sindhupalchok
Bed side communication skills for III year MBBS students in the community health centers in Sindhupalchok
Residential Family Health Care Advisory programme for MBBS III students at Thokarpa, Sindhupalchok for one week
Field visit to Anandban Leprosy Mission Hospital, Tika Bhairab, Lele, Bungmati Health Centre, Bungamati, NTC/Genetop TB Centre, Thimi/ Kalimati and Primary Health Centre, Changunarayan, Chapagaon for MBBS III students.
III MBBS students research activities and publication
School health program: General health checkup and health education for Teachers and students of schools.
Post graduate student seminars and presentations
Ongoing Research Activities in the Department:
Nepal Injury Research Centre related research activities (in collaboration with the University of West of England, Bristol) – Prof. Dr. Sunil Kumar Joshi
Identifying feasible systems of injury measurement in Nepal
Pre-hospital emergency case for trauma victims in Nepal: a mixed- methods study
Understanding the barriers and Facilitators to providing first aid to road traffic victims in Nepal
Research Priorities in Suicide Prevention in Nepal: Using Mapping And Delphi Technique
Identification of research priorities for a safe systems approach to road safety in Nepal
Culturally competent approaches to injury prevention
Interprofessional collaboration for road danger
Finding the Concepts of 'Injury' in Nepal
Inclusive Safe Mobility in Urban Road Environments - Perspectives on Facilitators, Barriers and Implications
Pedestrian safety intervention review- Focusing on people with disabilities
Addressing violence against women in antenatal care environment 2 (ADVANCE 2), Norwegian Research Council, FIFRO Grant (in collaboration with Norwegian University of Science and Technology, Trondheim, Norway) - Dr. Sunil Kumar Joshi
Understanding the community attitudes and knowledge towards lesbian, gay and bisexual people and exploring experiences of the homosexuals in Nepal: A Qualitative study (in collaboration with Linnaeus University, Kalmar, Sweden) - Dr. Sunil Kumar Joshi
Knowledge, attitude and practice of abortion in slum area of Kathmandu- Dr. Sunil Kumar Joshi and Dr. Naresh Manandhar
Occupational health hazards of Security guards of Kathmandu Dr. Sunil Kumar Joshi and Dr. Naresh Manandhar
Building research capacity for prevention and control of non-communicable disease risk factors in Nepalese population (The bRISK Project) - Dr. Abhinav Vaidya
Formative research to inform a community-based CVD prevention intervention among urban poor in Kathmandu, Nepal - Dr. Abhinav Vaidya
Translational Research Capacity Building Initiative to Address Cardiovascular Diseases in Nepal - Dr. Abhinav Vaidya
Supplementation of vitamin B12 in pregnancy and postpartum on growth and neurodevelopment in early childhood: A Randomized, Placebo Controlled Trial - Dr. Ram Krishna Chandyo
Heart-health Associated Research, Dissemination and Intervention in Community (HARDIC) Project (in collaboration with University of Skövde) - Dr. Abhinav Vaidya
Need assessment of service delivery for Non-communicable Diseases in Nepal (in collaboration with Kathmandu University School of Medical Sciences) - Dr. Abhinav Vaidya
Community Based Management of Diabetes in Nepal: a Clustered Randomized Controlled Trial (in collaboration with Aarhus University, Denmark) - Dr. Abhinav Vaidya
Tackling social determinants of Non-communicable Diseases in Nepal (in collaboration with Massey University, New Zealand) - Dr. Abhinav Vaidya
Development and Test of Community Based Interventions to Improve Hypertension Control in Nepal (in collaboration with University of New South Wales, Australia) - Dr. Abhinav Vaidya
Multi-sectoral approach to reduce pesticide use in farming (in collaboration with Nepal Public Health Foundation) - Dr. Abhinav Vaidya
WHO Non-communicable diseases Risk Factor Nepal STEPS Survey 2018-19 (in collaboration with Nepal Health Research Council) - Dr. Abhinav Vaidya
Translational Research Capacity Building Initiative to Address Cardiovascular Diseases in Nepal (in collaboration with Kathmandu University School of Medical Sciences) - Dr. Abhinav Vaidya
Analysing the policy and governance Environment for Non-communicable Diseases control, and identifying potential policy options for Nepal (in collaboration with Center for research on environment health and population activities) - Dr. Abhinav Vaidya
Prevalence of selected Chronic Diseases in Nepal (in collaboration with Nepal Public Health Foundation) - Dr. Abhinav Vaidya
20. Vitamin B12 supplementation for pregnant women for growth and development among infants in Bhaktapur, Nepal- a randomized double blind clinical trial - Dr.Ram Krishna Chandyo
21. Global Excellence in COPD Outcomes (GECo): Implementation of COPD Case Finding and Self-Management Action Plans in Bhaktapur, Nepal. - Dr. Ram Krishna Chandyo
22. Exposure to aflatoxin and gut function assessed by Lactulose Mannitol test among children in Nepalgunj (Aflacohort study) - Dr. Ram Krishna Chandyo
23. Translational Research Capacity Building to Address Cardiovascular Diseases in Nepal (in collaboration with Kathmandu University School of Medical Sciences) - Dr. Natalia Oli
24. Building research capacity for prevention and control of non-communicable disease risk factors in Nepalese population (The bRISK Project) Dr. Natalia Oli
25. Heart-health Associated Research, Dissemination and Intervention in Community (HARDIC) Project (in collaboration with University of Skövde)- Dr. Natalia Oli
26. COVID-19: Psychological distress and coping strategies among patients, frontline health workers and community members in Nepal- Dr. Natalia Oli
27. Formative research to explore existing gaps to address food literacy through understanding and use of nutrition labeling among different socio-economic status customers in grocery shops of Kathmandu- Dr. Natalia Oli
The Department of Biochemistry is situated at Duwakot, Bhakatpur in the third floor of basic science complex. The department is fully equipped for 150 students intake with a practical hall, one tutorial room, research room for faculty & post graduate students. Library cum seminar room with recent books, journals, computer & internet facility. Faculties are provided with separate rooms, in addition to technical staff sitting room, one reagent store room, one reagent preparation room and washing place are also present.
Practical Hall
Our practical hall is well equipped with working table fitted with sinks, water taps, gas fitting. A marble platform for equipment are placed to be used by the 35 students per batch.
Tutorial Room
One room having capacity to accommodate 35 students with white board.
Library Cum Seminar Room
Accommodation for 20 students with a large round table with seating arrangements and audio-visual aid like LCD projector for seminars and journal club.
Research Room
A research room well equipped with equipments like TLC, Electrophoresis, UV-Spectrophotometer, PCR machine, UV-illuminator, -20 freezer, refrigerator, ultra centrifuge are being used for research purposes
Faculty
All categories of faculties have been provided with separate rooms for their academic activities.
Well qualified and academic minded faculties having cordial with the students. They guide them in learning & concealing during problems.
Problem based learning and clinically oriented coaching are provided.
Non Teaching Staff
A team of technical staffs who are well experienced and devoted and having helping nature are always ready to assist the faculty and the students when ever their help is required.
Theory
Tutorials and clinical classes along with integrated teaching and problem based learning are adapted to produce well disciplined & qualified products.
Practical and Demonstration
Basic and Clinical Biochemistry tests are part of practicals and special attention is given to learn clinical approach and changes taking place during diseases.
All types of equipments are allowed to be handled by the students at basic stage.
Demonstration of Cardiac profile, Lipid profile, Tumor markers and diabetes profile are the primary basis of demonstration and tutorials.
Practice of ready made kits, manual methods and auto pipettes is provided.
Acquaintance of departmental research activity along with other clinical departments.
WELCOME to the Department of Pathology at the Kathmandu Medical College.
I hope that this site will inform you about our department and our facilities as well as convey our pride in our department and profession of pathology. The Pathology is the one of the foundation of medical practices and is committed to provide a learning experience for undergraduate, postgraduate and other allied health sciences students. We continue to believe in the time-honored concept of the pathologist as the "doctor's doctor" and a major advocate for excellent patient care.
Our Department mission emphasizes our commitment to:
Outstanding teaching programs

Excellent diagnostic services
(3) Personal growth of our faculties and staffs.
We deliver services through following units:
HistoPathology

Cytopathology

Hematopathology

Clinical Pathology

Clinical Biochemistry

Medical Microbiology & Immunology

Blood Bank

Emergency Laboratory

Molecular Pathology
These diverse missions are linked by our definition of the pathologist as a clinician, teacher, researcher and scholar. We achieve our missions through a team effort of faculty, residents, fellows and staff. Currently, the Department has 6 full time faculty doctors (Pathologists) and 36 full time staffs.
Laboratory services:
Tests available during routine working hours.
Histopathology: Routine histopathology, Histochemistry- Massion Trichrome, Fite Stain, Van Geison, MPO, PAS, Alcian Blue, Giemsa, Iron Stain, Reticulin Stain, AFB Stain, Museum mounting, Immunohistochemistry
Cytology : Pap smear , Giemsa stain, body fluids and aspirates for malignant cells, sputum for malignant cells, FNAC, Gynaecology PAP Stain, Museum mounting, Liquid Base Cytology
Blood : TC, DC, Hb, ESR, PCV, Platelets, BT, CT, Prothrombin Time, APTT, PT INR, Electrophoresis, Factors assay, Reticulocyte count, LE Cell, Peripheral Smear, Malarial Parasite, Microfilaria, MCV, MCH, MCHC, Glycosylated Hb, RDW, PCT, MPV, PDW, Sickling Test, D-dimer, MPO Stain, PAS stain, Prussian Blue, Coombs Test, Optimal Test, G6PD, Iron profile, Dengue Test.
Blood Bank: Blood ABO Group and Rh, Coomb's test, Cross matching
Biochemistry: Glucose (F, R, PP), GCT, Urea, Uric Acid, Creatinine, Billirubin, SGPT, SGOT, Cholesterol, Alkaline Phosphatase, Calcium, Phosphorus, HDL- Cholesterol, Amylase, Albumin, Total Protein, Electrolytes, Triglyceride, LDH, LFT, Lipid profile, CPK-MB, CPK-NAC, Microalbumin, Gamma GT, ADA, Troponin-I, HbA1C, G6PD, MBC, Spot P/C ratio, PG ratio, 24hour urinary protein , Creatinine Clearance, D-Dimer, C3, C4, CRP quantitative, ASO quantitative, IgM quantitative, IgG quantitative, IgA quantitative, RA quantitative,
Culture: Urine, Blood, Pus, Fungus, CSF, Stool, Sputum, Swab, Throat Swab, Body Fluids, Semen, Tissue, tips, BACTEC system
Serology: VDRL, ASO, HIV I& II, HBsAg, Widal Test, RA Test, C Reactive Protein, HCV, ANA, HCG, Anti-HEV, Anti-HAV, Dengue Test,
Miscellaneous : Semen Analysis, Urethral Discharge, Prostatic Massage Smear, Grams stain, Skin Smear AFB, Skin Scarping, Fungus KOH Prep, Sputum, AFB, CSF Examination, Ascitic fluids, Pleural fluid, Synovial fluids, Grain Stain.
Special Tests: Free TFT, PSA, B-HCG, Prolactin, FSH, LH, Iron Profile (Iron, TIBC, Ferritin), CA-125, CA-19.9, CA-15.3,CEA, AFP, ANTI-TPO, PTH (Parathyroid hormone), Progesterone, Testosterone, GH (Growth Hormone), Vit. B12, 25 OH Vitamin D, Alfa Fetoprotein, Progesterone , Parathyroid Hormone, Testosterone
Urine : Routine and Microscopic, Albumin , Glucose, Urobilinogen, Bilirubin, Ketone, Pregnancy Test, Creatinine Clearance, 24Hours Urine for : Creatinine, Calcium, Albumin, Bence Jone's Protein, Nitrite test, Specific gravity.
Stool: Routine, Concentration Method for Protozoa, Helminths, Occult Blood, Hanging , Reducing Sugar, Ph.
Tests available in Emergency Lab.
Haematology: TC, DC, Hb, PT, APTT, Platelet counts( In case of emergency operations BT, CT)
Biochemistry: Blood sugar, Urea, Creatinine, Amylase, Cardiac enzymes, Electrolytes( Na k) , Calcium, UA, LFT, Protein, Albumin, Gama GT, Lipoid Profile, lipase.
Urine : Sugar, Acetone , Protein, Pregnancy test ,R/E
CSF/ Body Fluid : TC, DC, Sugar, Protein
Stool : Occult blood, Stool Routine
Culture : Blood , Urine. CSF and other body fluids
Blood Bank: Blood grouping and typing, cross matching, Storage of blood, Coomb's test
Serology : HIV, HbsAg, HCV, VDRL, RA, CRP, Widal Test.
New investigation
PCR for COVID 19
Ready to start
HIV – CLIA
HBSAg– CLIA
HCV – CLIA
HEV – CLIA
HAV– CLIA
Cortosol– CLIA
Covid 19 IgM– CLIA
Covid 19 IgG– CLIA
TORCH Profile– CLIA

Toxoplasma IgM
Toxoplasma IgG
Rubella – IgM
Rubella – IgG
Cytomegalovirus – IgM
Cytomegalovirus – IgG
HSV - ½ IgG
HSV ½ IgM
HSV – 2 IgG
HSV – 2 IgM
HSV – 1IgG
HSV – 1IgM

Procalcitonin– CLIA
Folate (Folic acid)
ENA screening– CLIA
Anti- cardiolipin IgG– CLIA
Anti – cardiolipin IgM– CLIA
Leismania Antibody – CK 39
Leptospira antibody – IgM/ IgG
Scrub typhus IgM
Brucella abortus
Brucella Melitensis
Mg ++
Urine for Toxicology
H. pylori antibody
Urine for ACR
Upcoming tests
Insulin – CLIA
AFP – Prenatal screening
CA 15.3
ANA profile
C – ANCA
P – ANCA
Cholinesterase
Lithium
PCM level
B- hydroxybutyric acid
Urine Na+, K+, Ca++
Anti-phospholipid
CSF- JE, HSV I & II, CMV
Anti GBm Ab
Anti – aquaporin antibody
JE antibody
Cryptococcal antigen
Oligoclonal band
Protein electrophoresis
Hb Electrophoresis
Future plan
Cryostat
Services:
Not a service providing department, only academic activities are conducted at the department.
Future departmental plan
Establishment of 'Drug Information Center' and 'Computer Simulation Lab' for experimental
exercises for UG and PG students. Likewise, we intend forming a functional Drug and Therapeutics Committee and getting KMC listed as one of the pharmacovigiliance centers of Nepal. Establishment of Drug Library.
Infrastructure:
7 Faculty rooms
PG Seminar Room
Practical Room
Demonstration Room
Technology
Desktop connected to the internet -1 set
Printer – 1 set
Projector – 1 set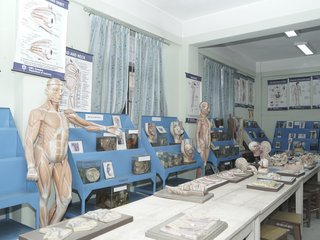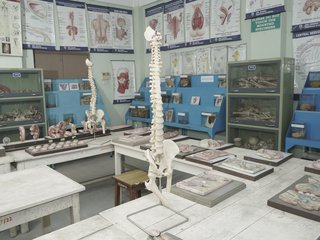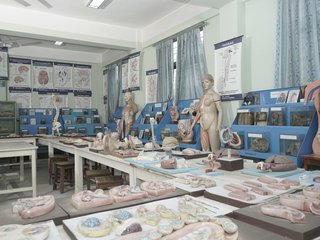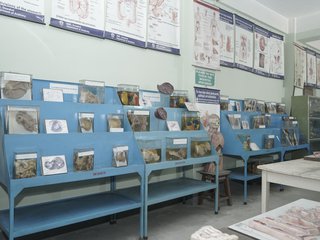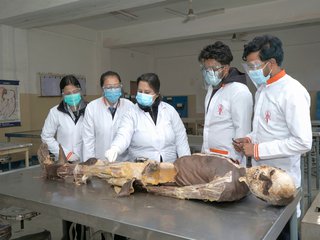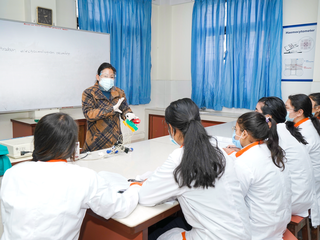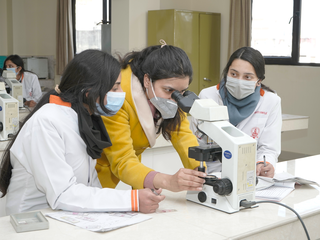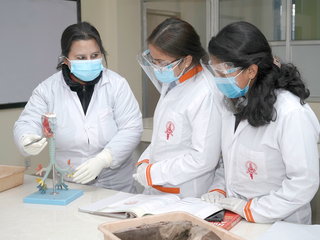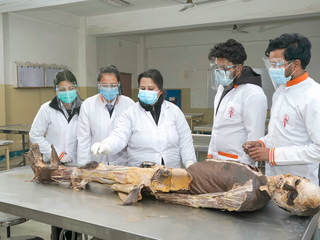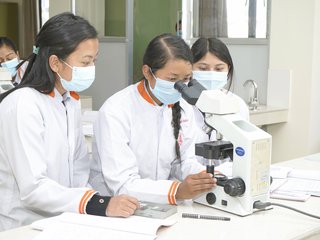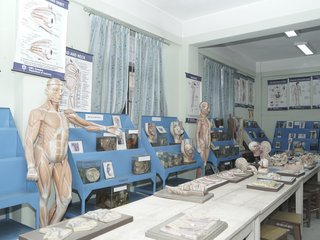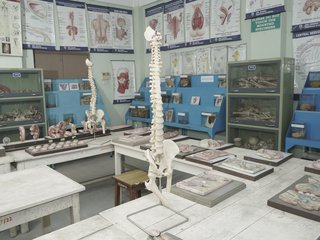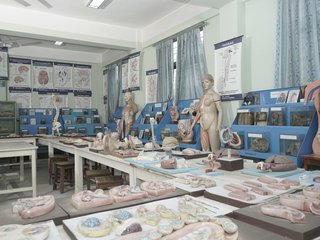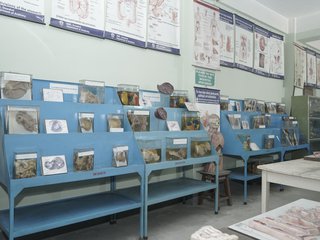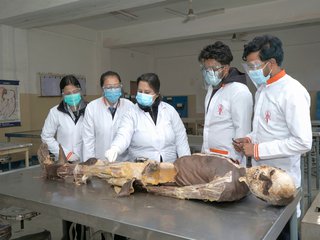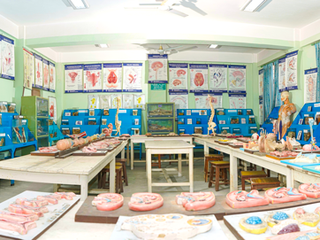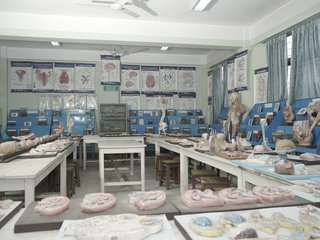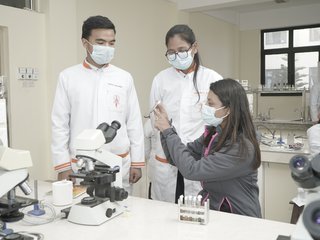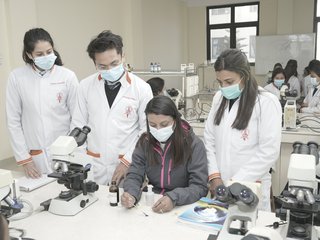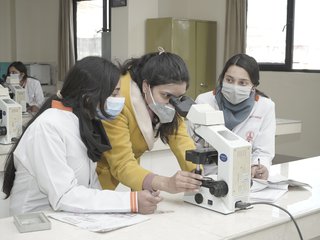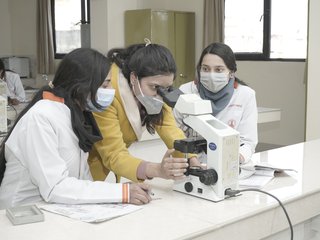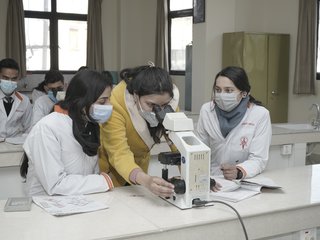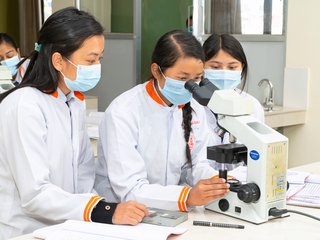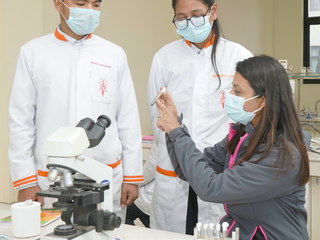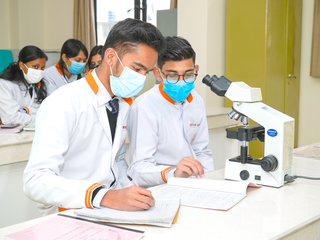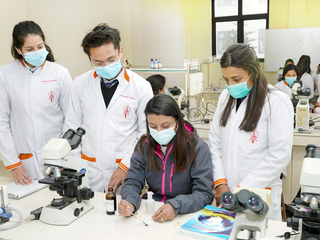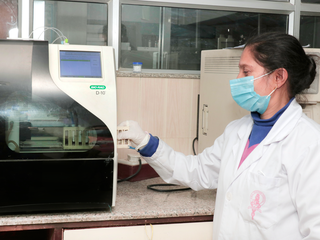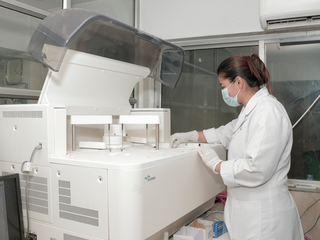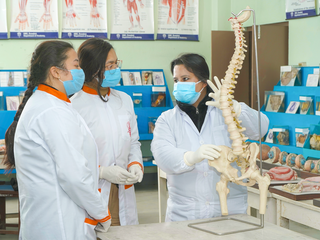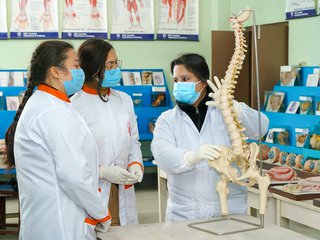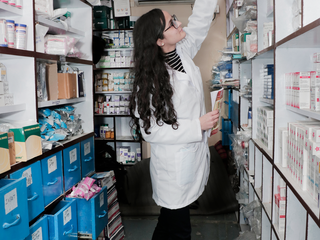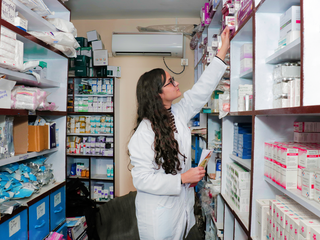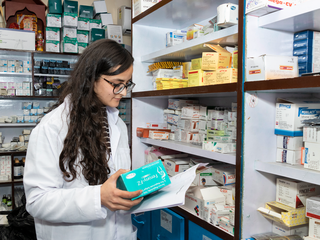 Kathmandu Medical College has two spacious libraries- one for Basic Sciences and the other for Clinical Sciences. They have an adequate number of books as well as many general, scientific, and medical journals. Multiple copies of textbooks, Internet/E-mail connection, and photocopying facility make it easier for the students and staff to retrieve the information that they want. The libraries also have self-learning areas with videos and CD-ROMs for computer-based learning. Additionally, each department has a smaller departmental library.

Library Rules and Regulation

Every person entering the library shall sign the register at the gate, thereby denoting his/her acceptance of the rules and regulations.
Each user has to show his personal documents to library staff while taking them in and out of the library.
Any user carrying unauthorized documents can be presumed to be stealing library property. Thus his/her name will be published on all the KMC/KMCTH notice boards.
Library staff is fully authorized to search the library user if s/he suspects that they are carrying unauthorized documents from the library.
No one is allowed to borrow any document without a library card.
Eating food of any kind is not permitted inside the library.
Library Card (Reader Ticket)

All the faculty, students, and staff of KMC and KMCTH are entitled to become library members. Prospective users are requested to bring auto-size photographs to make their individual library cards.

Overdue Charges

Overdue ( late fine ) shall be levied to all the users at the following rates.

If the books are not returned even after the month, membership in the library will be canceled. The defaulter will have to pay double the price of the book not returned. Furthermore, the defaulter's name will be displayed on all the KMC and KMCTH noticeboards.

Note: All the library users are requested to ask the library staff to read the detailed library rules and regulations available at the library counter.
Library Working Hours :
9:00 AM – 10:00 PM
First Shift 9 AM- 4 PM
Second Shift 4 PM- 10 PM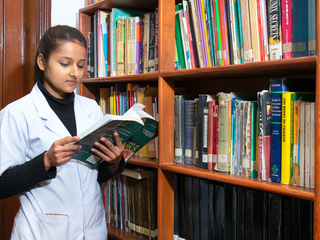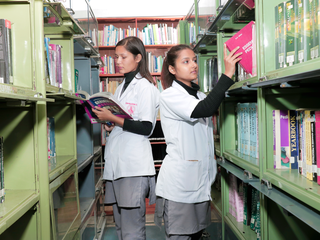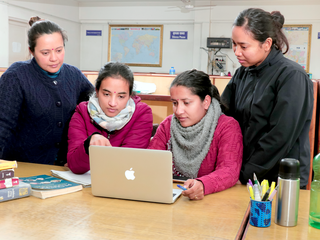 The hostel for the students are two locations
Duwakot
The hostel complex for 421 students is KMC's own building. Hostel at cafeteria block for 56 boys. The canteen provides wholesome food-both vegetarian and non-vegetarian in the hostel premises.
Sinamangal
KMC has two girls' hostels and one boy hostel for 128 students in a rented building. There are two hostels at Sinamangal for girls. All the girl's students of clinical depts. and some of the basic science is accommodated here. A lady warden is responsible for the day-to-day management of the hostel. This is within walking distance from the hospital. All the clinical students of KMC wanting to stay in the hostel are accommodated here. Mess facilities are available in both complexes. A member of the administrative staff has been deputed to care for and facilitate the students. The hostel is provided with basic necessities and has a common room. The allotted warden is responsible for the day-to-day management of the Girl's hostel.

Faculty AccommodationThe KMC authorities have several furnished flats in Duwakot for the residence of 21 faculty members of the Basic Science Departments.
A spacious, hygienic and well maintained canteen caters to the wide range of taste for the students. From morning to the late hours in the evening. Canteen facility is available to students and faculty both. It is operative during college hours. Special care is taken to maintain the status and hygiene of the accommodation as well as the surrounding habitat.
Due to the current situation, transportation facility is available only to the hospital staffs