Burns, Plastic & Reconstructive Surgery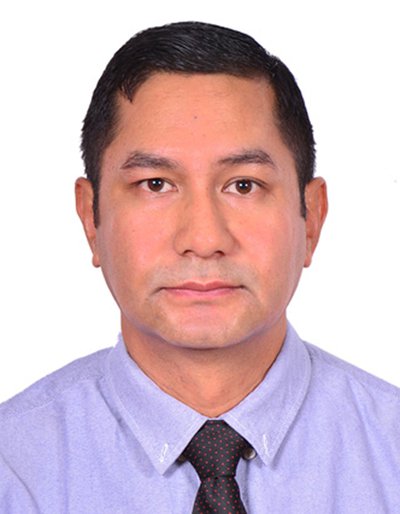 Dr. Amir Bajracharya
MBBS, MS, MCh.
Head of Department
About Burns, Plastic & Reconstructive Surgery
We would like to welcome you to our services.
The department mostly addresses the issues related to surgical reconstruction that are commonly seen in a typical LMIC setting.
There are plans to further develop aesthetic breast surgery and reconstructive breast surgery. Which would include microsurgical free tissue transfer for both breast reconstruction and other areas of the human body.
Dr.Sandesh Prakash Maskey.
Consultant Plastic Surgeon. (Clinical Lecturer)
Academic Qualifications:
MD. Doctor Of Medicine

MS General Surgery,

Fellowship Plastic and Reconstructive Surgery
Areas of Special Interest:
Acute Burns and Burn Reconstruction.

Wound Care, Diabetic Foot Reconstruction.

Cleft Lip and Palate.

Skin Cancer Surgery.

Lower Extremity Reconstruction.

Soft tissue (skin) coverage in hand trauma.
Dr. Amir Bajracharya
Academic Qualifications: MBBS, MS, MCh.
Specialty:
Cosmetic Surgery, Mammoplasty, Breast Reconstruction

Professional Experience:
Assistant Professor in Plastic Surgery, Kathmandu Medical College, Kathmandu University

Fellowship in Breast Reconstruction, Plastic Surgery, Asan Medical Center, Seoul, South Korea

Former Assistant Professor in General Surgery, B.P.Koirala Institute of Health Sciences, Dharan.
Areas of Special Interest:
Reconstructive Surgery
Breast Reconstruction due to Breast Cancer, Poland`s Syndrome
Aesthetic Surgery
Breast Augmentation

Breast Reduction

Breast Lift

Inverted Nipple

Male Breast Reduction (Gynecomastia)
Body Contouring Surgery
Liposuction

Abdominoplasty
Others
Scar Revision, Birthmark Removal, Osmidrosis Axillae