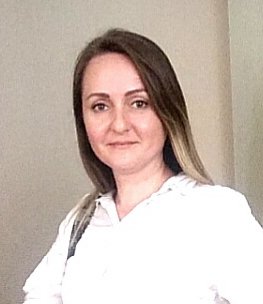 "
She has completed MBBS (MD) in 2003 at Saint-Petersburg Pavlov State Medical University, Saint-Petersburg, Russia. She has done Masters in Public Health (MPH) in Tribhuvan University, Institute of Medicine, Maharajgunj, Kathmandu, Nepal. Dr. Oli completed her PhD from the University of Gothenburg, Sweden in 2018.
She has been working at KMC since 2011. Currently, she is an Associate Professor at the Department of Community medicine and Vice Principal Clinical Science at KMC.
Her research work is mostly focused on the preventive aspects of non-communicable disease, particularly cardiovascular diseases and behavior risk factors such as unhealthy diet and low physical activity. Among few researchers in Nepal working in the CVD related area, she is the one who focuses on the health promotion and lifestyle changes to address CVD problem in Nepal with implementation of scientific behavioral theories. She designed and implemented Heart Health Associated Research, Dissemination, and Intervention in the Community (HARDIC) trial for her PhD project. She has vast experience in qualitative research.
Further, she is a co-investigator in the NHLBI-funded TREIN-Nepal. She conducted workshops and trainings on health promotion and application of qualitative research to enhance research knowledge and skills among young Nepali researchers. Also, she is a National Commissioner for the Lancet-commissioned NCDI Poverty Commission for the Poorest Billion in Nepal. She is also currently a Bernard Lown Scholar in Cardiovascular Health at Harvard School of Public Health, USA.
Dr. Natalia Oli
MD MPH PhD
Associate Professor