ABOUT Dr. Sunil Kumar Joshi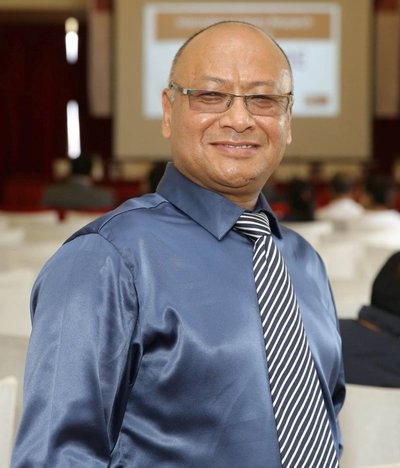 "
Prof. Dr. Sunil Kumar Joshi is a well-recognized name in the field of public health in Nepal. Prof.Joshi is a physician (MD) and has specialized in Occupational Medicine, Diabetology and Ph.D. in Public Health and Community Medicine. He has received Swedish Research Council Postdoctoral Fellowship from the European Centre of Gender Excellence. He is also elected as Fellow of the Royal Society for Public Health (FSRSPH), UK.
Prof. Joshi is the first Nepali professor of community medicine under Kathmandu University. He is working as Head of the Department of Community Medicine, Chairman of the Institutional Review Committee and Director of Nepal Injury Research Centre at Kathmandu Medical College (KMC). He is also a Visiting Professor at the University of the West of England, Bristol, UK.Prof. Joshi has started the first Masters program in Environmental and Occupational Health in Nepal under the Nepal Open University.
Prof. Joshi has assisted the Nepal Government in formulating policies, strategies and action plans in injuries, violence and disabilities prevention. He was involved in drafting pillar 5 - Post-crash response in the Decade of Action for Road Safety, National Action Plan 2013-2020 and then after 2021-2030.He has also drafted National Policy and Strategy for investigation, treatment, and compensation of occupational injuries/diseases in Nepal, which is incorporated in the recent Labour Act (2017), Labour Rules (2018), and Social Security Scheme Operational Guidelines (2018) of Nepal.
Prof. Joshi is credited with bringing numerous prestigious international health research grants to Nepal. He has authored more than 100 scientific publications and serves as a member of several national and international scientific committees.He is elected as the Board Member of International Commission on Occupational Health (ICOH).
Dr. Sunil Kumar Joshi
MD, MPhil, PhD, PGDD, FRSPH
Professor & Head